Buy Ramshot Enforcer Smokeless Gun Powder
Smokeless Powder, Black Powder, Primers, and Fuses ship from our warehouse with other products. This ensures no more than one Shipping Charge and one HazMat Charge per order (unless you also order products that Ship Separately from MidwayUSA or our Suppliers). Each order is limited to no more than 25 pounds of Black Powder, and no more than 66 pounds each of Smokeless Powder, Primers, or Fuse. Smokeless Powder, Black Powder, Primers, and Fuses are considered hazardous materials, incur HazMat Charges, and can only ship ground freight within the continental U.S. Due to safety considerations and legal/regulatory reasons, Smokeless Powder, Black Powder, Primers, and Fuses cannot be returned.
Product Overview
Ramshot Smokeless Powder is newly manufactured, meaning it hasn't been pulled from loaded ammunition and it's not military surplus powder. Every powder in the Ramshot family is double-based and spherical shaped.
Ramshot ENFORCER is the best choice for high performance, full power loads in magnum handgun cartridges. It is ideally suited for the 44 Magnum, 454 Casull, 460 S&W, and the 500 S&W. It's is a double-base spherical powder with excellent metering qualities that meets the performance expectations of serious magnum handgun shooters.
Other Important Information:
Do not exceed the loads displayed in the reloaders guide.
Never mix any two powders regardless of type, brand, or source.
Never substitute any smokeless powder for Black Powder or any Black Powder substitute.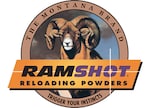 Product Information
Delivery Information
1.130 Pounds – 4.315 Pounds
Yes

 Cannot ship via air
 Cannot ship via USPS
 Cannot ship to PO Box
 Must ship to Contiguous US

Yes